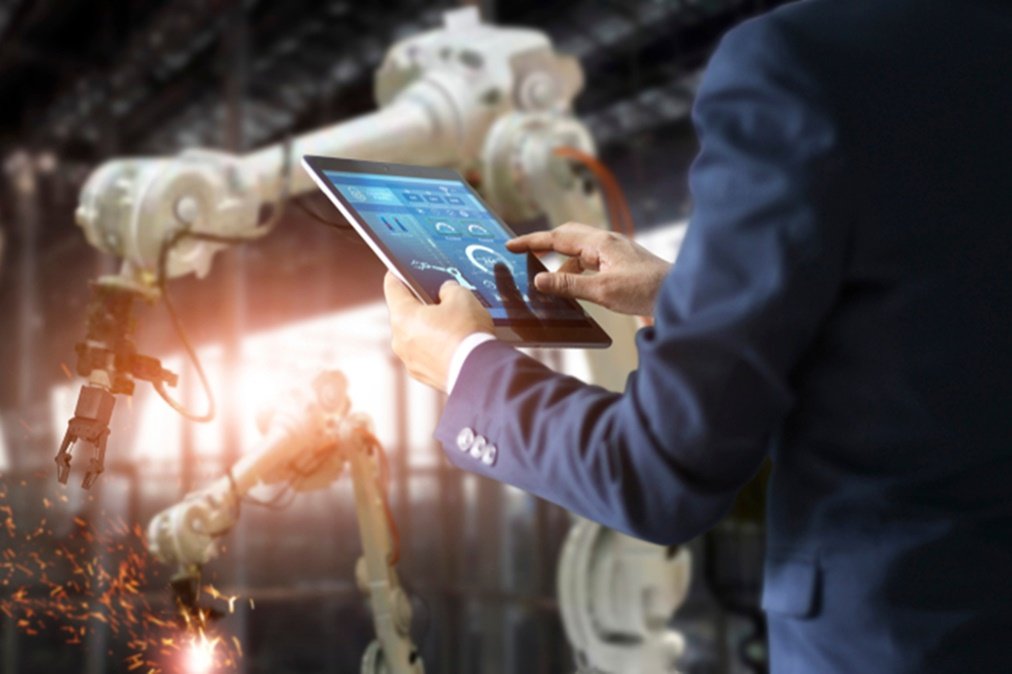 Industrial environments can be extremely harsh with elements such as dust, debris, vibration, humidity, temperature variations etc. With this in view, it's important that companies and users of large-scale UPS systems be proactive with conducting regular preventive maintenance on all these installations.
Regardless of whether the system is being used in a mine operation, a manufacturing plant or data centre, this regular maintenance can go a long way in improving the functioning and increasing the lifespan of the UPS. In these critical environments, a downtime on the power can prove to be highly disruptive and expensive too.
If you are using UPS' in any of these settings, it's crucial that you hire expert and experienced professionals to handle standard maintenance and repairs as required. This will help ensure you get consistent power with no distortions, transients, variations etc. which can cause damage to your sensitive equipment. Most vendors provide customised maintenance packages to their clients, based on the UPS systems they have on their property.
Tools Used in Industrial UPS Maintenance
The technicians follow a checklist while conducting the maintenance and some of the items on the list include capacitors, fans, connectors, and filters etc. This is generally a visual inspection and is only one aspect of the job. In order to ensure the system is working at optimal levels, the technicians use a variety of sophisticated as well as simple tools. Some of the basic tools that every facility needs to have include:
Record Book
This UPS maintenance record book is important and it includes things like the manuals provided by the manufacturer, operating procedures, wiring diagrams, and maintenance records and schedules.
The other information that might be included in this book includes equipment adjustments and settings needed for normal operation, meter readings that have been taken on a pre-determined basis. Some modern systems log this information automatically and record all associated repairs or issues as well as a detailed record of the maintenance history.
PPE (Personal Protective Equipment)
Personnel that carry out UPS maintenance are required to use proper equipment and wear protective clothing. This could include face shields, gloves, and protective clothing.
Supplies and tools
Maintenance supplies, vacuums, and insulated hand tools
Crucial high-tech UPS maintenance equipment
Digital multimeter
Some companies use true-RMS digital multimeters. These measure things such as current and voltage and provide real-time data that can be graphed by the technicians. These logging digital multimeters are effective in tracking down elusive/intermittent problems that may crop up in UPS systems. The software used in these multimeters allows users to download all the information on their laptops. They are able to compare data relationships and overlay data from more than one source to zero-in on the problems.
Thermal-imaging unit
This piece of equipment helps identify problems including short circuits, corroded elements, and loose connections as well a range of other potentially hazardous faults. The system detects heat, which is often a sign of current flow/high-resistance. Both are early indicators of specific electrical-system problems.
Without regular preventive maintenance, an Uninterrupted Power Supply system will eventually deteriorate and pose a risk of equipment failure or an electrical malfunction. A custom preventive maintenance program will ensure that your UPS functions reliably and benefits your organization's bottom line.
If you want to know anything more about any of our products and services, don't hesitate to contact us at KaRaTec Power Supply Pty. You can give us a call at 612 9808 1127. You can also fill in this contact us form and we will respond within the shortest possible time to help you with the guidance and information you need.
Thanks for reading,
Karatec Power Supply Pty
612 9808 1127