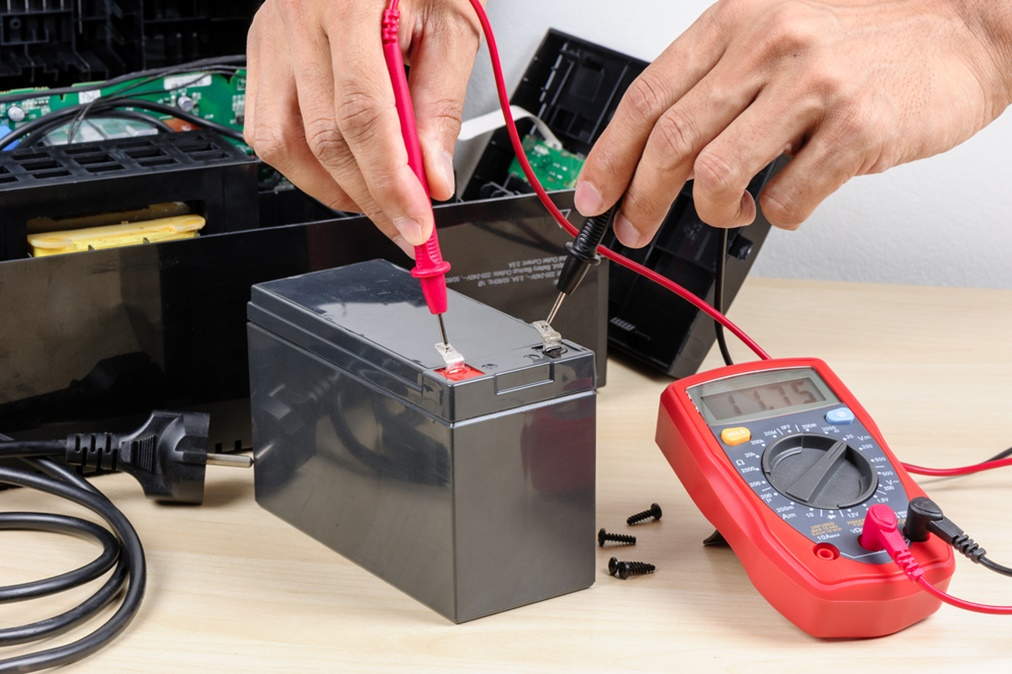 When designing and testing batteries for powering any devices, the focus is energy efficiency and lifespan. For this reason, standard performance tests consist of analysing the discharge curves that characterise the battery behaviour. It is possible to measure battery life by observing these curves and you can compute its efficiency as well.
Some DC loads have this feature to allow for accurate battery discharge measurement. In this, the total charge is provided in Ah to the specified voltage. Because reliability and energy-efficiency are vital design criteria; in the modern day battery intensive applications, it's crucial to use the appropriate testing equipment, capable of very accurately measuring & displaying results which define the battery performance under test.
A significant amount of research and development is being conducted on this aspect because a large variety of battery-powered devices are used in consumer as well as large-scale and industrial applications. Programmable DC electronic load is one of the most popular devices used to accomplish this particular testing. It can help you test various methodologies, schemes, configurations and settings. Here we discuss using a DC electronic load in battery testing.
What Is DC Electronic Load Testing?
Testing a battery under load is the best method to determine battery lifetime and energy-efficiency. This reflects the battery power source's energy-efficiency. The standard performance test consists of analysing discharge curves that represent the battery source's performance characteristics, under conditions that are defined by the programmable DC load.
Engineers observe these curves to compute the efficiency of the battery and measure its life. Some DC loads also have this particular feature to provide accurate battery discharge measurements. Its total charge shows up in Ah to the specified voltage. Many programmable DC electronic loads also have this built-in function; this enables engineers to quickly set-up and test the battery.
Standard Setup Method
Connect the battery to the electronic load. You can use either a battery holder or simply solder the wired to the battery. The manufacturers of programmable loads generally provide some software. You can use this to create custom programs using SCPI/ LabVIEW commands; this will help save the data points in real-time once the test cycle starts. Make sure you have a good connection to your computer using a USB or RS232 cable.
DC Load Setup
The DC electronic load set up for testing a battery is controlled by a specific software program. Ensure that you manually set the current and voltage range before running any test program. If there is a large current, you should consider using the remote voltage sensing option of the DC load.
Diverse applications
Increasing demand for different types of portable DC power has emerged from significant advancements in motor design and battery technology. Today, more than ever before, advanced portable DC-powered products are becoming available in a range of applications. You will find rechargeable batteries in numerous electronic equipment ranging from mining tools and military vehicles to data centres and large-scale industrial units.
These diverse applications also pose different requirements in terms of the source of DC Power. This testing is a specialised job and should be handled by expert engineers on site. But the accuracy of the test results largely depends on how accurate the tools are. This makes it important to source all your battery testing products from a credible company like ours.
If you want to know more about our power products and services, don't hesitate to contact us at KaRaTec Power Supply Pty. You can give us a call at 612 9808 1127. You can also fill in this contact us form.
Thanks for reading,
Karatec Power Supply Pty
612 9808 1127