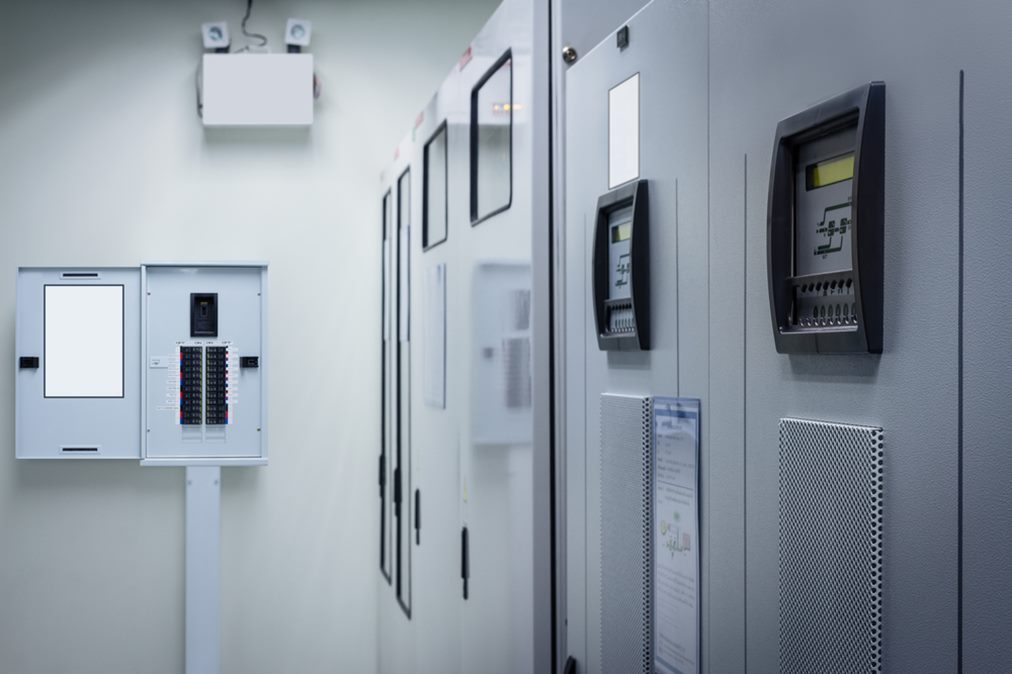 Before choosing an Uninterruptible Power System, it's important to take several different aspects into account. This will go a long way in helping you understand which system will work best for your needs. Not only could there be a variation in specifications, but there will also be price differences too.
You need to consult with professionals and discuss your specific requirements with them. But it's also good to have some idea of what's available on the market. Here is some useful information that will help you get a better understanding of how to pick the right UPS for your needs:
#1 VA Rating
The VA rating of the UPS you buy will depend on the type of equipment you need the system for and what its load current is. To calculate the correct VA Rating, simply multiply the equipment's Amps (generally in the technical manual, or indicated on a plate on the rear of your equipment; you can also ask the supplier) with the mains voltage you need and divide that by the PF (Power Factor) of the equipment.
#2 Sizing The UPS System
Let's look at an example. If your system needs 5 Amps of current and the AC voltage is 120VAC with the power factor of the computer equipment of 0.6, then you would need a UPS of 1,000 VA or 1 KVA. However, it's also essential to keep your future requirements in view. Aside from this, you would also need to compensate for crest factors and high peak currents that are common in loads such as these. It's why you need to add a minimum of 100% capacity to the UPS you ultimately choose. In this example, you would need a UPS of 2KVA.
In case you are operating a motor load on the UPS system, you would have to take the motor's locked rotor current and then multiply that with the voltage of the mains to get the minimum rating in VA for the UPS. Pay close attention to this margin that is required from a safety viewpoint, when you want a UPS system that will offer enough power for your equipment to run reliably.
If you are going to be running multiple computers, you would have to add all the Amps while calculating. It's best to consult professionals at a company like ours for a more accurate assessment of the type of system you should use.
#3 Backup Time
The backup time of the system will always be proportional to the overall load that's connected to the UPS. The higher the load, the lesser the backup time. However, it isn't a linear scale. You may also have a shorter backup time (up to 5 minutes). This gives you the time you need to shut down your equipment before the power gets cut-off entirely. Some systems give you the option to keep the equipment running for a much longer period. These systems are a good option as they help ensure that the downtime in the power mains doesn't affect the production at your facility.
#4 UPS Topologies and Related Protection
The topologies used will be deciding factor when it comes to determining what type of protection the system would need. Some of the main topologies include:
Off-Line Squarewave Standby and Modified Sinewave – After any power failure this kind of UPS system quickly switches, via a tiny relay, over to a standard inverter to provide sufficient power that allows you to save all your open files and then properly shutdown your computer.
The VA rating would determine what the backup time would be, but it is generally in the range of 5 minutes. These systems are not for large scale commercial requirements and are aimed at the small business and personal markets. We do not recommend these systems if the main supply has high fluctuations or for any critical applications.
Double Conversion (Online) Sinewave – These types of UPS systems provide excellent backup and protection in case of a power failure and are ideal for critical applications. The load will continue to run on the power that's been electronically produced.
This has no direct connection to your property's main power supply. These online UPS systems are used in industrial, commercial, and military applications and are perfect for settings where there are mission critical loads in locations with an unreliable mains supply or dirty and noisy areas.
Parallel systems have multiple UPS modules and work in tandem to support a critical load and are best suited for large scale commercial and industrial applications. If you want to know anything more about any of our products and services, don't hesitate to contact us at KaRaTec Power Supply Pty. You can give us a call at 612 9808 1127. You can also fill in this contact us form and we will respond within the shortest possible time to help you with the guidance and information you need.
Thanks for reading,
Karatec Power Supply Pty
612 9808 1127