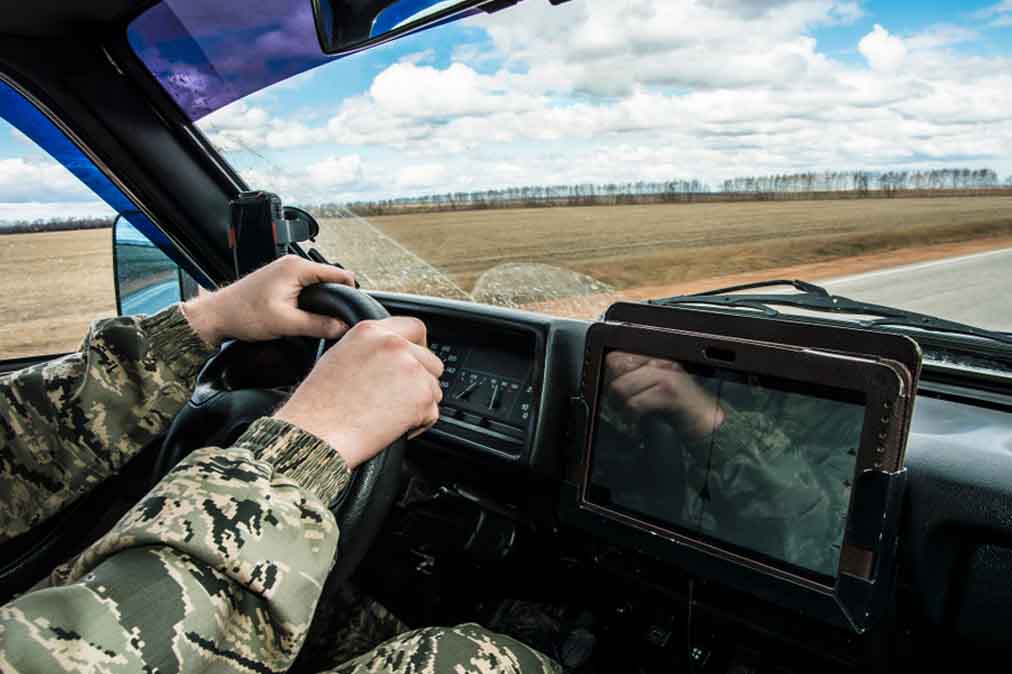 Military environments demand robust uninterruptible power supply systems. These military-grade UPS systems need to be field-proven and tested under various demanding and extreme environmental conditions. Companies that manufacture and supply them incorporate rugged packaging technologies and high-efficiency designs.

These systems can accept a wide range of frequency values & input voltages while delivering consistent AC output to the load. Most of these UPS use lithium polymer batteries that permit low weight and profile solutions in their power class. They are designed and built to comply with a broad range of military standards.

Military-Grade UPS System Features
While there are many different systems available for diverse military applications, some features that these UPS could have included:

Shock-proof, waterproof and sealed construction
Die-Cast Aluminium Chassis to endure demanding environments
Output power of 1500 VA (1250 W) – 3000 VA (2500 W)
Can operate at full power in these temperature ranges-20°C to +55°C
Online double conversion function
Full power operation (Shallow Rack) in these temperature ranges -20°C to +50°C
Universal AC input of 80 to 265 VAC and 47-65 Hz
>10 minutes of runtime at full power
Has a storage temperature range of -40°C to +65°C
Lithium polymer internal battery pack (hot-swappable)
Dual input function AC and optional DC capability
Power factor correction option at Alternating Current input
Cold-start without AC/DC input connections
Pure sinusoidal Alternating Current output voltage (115 VAC and 60 Hz)
Able to handle non-linear and power factor loads of 0.0 – 1.0
Configuration and User I/O signal ports
Possible to combine up to 3 units for 3-phase AC output, higher voltage, or power
Multiple units can be combined to create a glitch-free, fault-tolerant, higher power system
These are very generic and standard features that military-grade UPS systems could have. However, almost all of these systems are configured and customised to meet client requirements.

Modular Stacked Uninterruptible Power Supply
These systems allow end-users or design engineers the flexibility to re-configure the power services as required to meet the operational demands of harsh, deployed environments. The modular stacking capability considerably boosts the operational flexibility of the UPS systems. It also allows for the incorporation of a plug-&-play function (either redundancy or resiliency), to ensure that these operationally-critical applications have sustainable power management solutions.

Most of these systems are also designed to exceed many years of operational support without the need for battery replacement or system failure. This functionality ensures enhanced operational support, considerable reductions in logistical support, and related costs.

There are several online UPS systems available that are rugged enough to suit demanding military applications. These systems have to be 100% compliant with different electrical and military environmental standards. There are various configurations and types of systems to choose from, such as:

Rack-mounted
Rackmount double-conversion
Freestanding
Online
Custom true online
COTS online
Customised Military UPS Systems
Customisation options help to ensure that the configurations suit settings that have space constraints and these systems accommodate standard voltages as well. Many of these models can also function as frequency converters, altering the given input frequency & voltage to a different pure sine wave frequency and output. This runs in conjunction with the standard battery back-up capabilities.

When you opt for systems from well-established manufacturers, you are assured of durable, feature-rich UPS' that have robust construction, and a modular design. If you want to know anything more about any of our custom UPS products and services, don't hesitate to contact us at KaRaTec Power Supply Pty. You can give us a call at 612 9808 1127 or use this contact us form and we will respond within the shortest possible time to help you with the guidance and information you need.

Thanks for reading,
Karatec Power Supply Pty
612 9808 1127